I was at the Mid-Sussex Body Positive Halloween party the other night, and took a few photos for them. Well, OK, I took about 60 but I have a 256Mb memory card and the camera is still a new toy to play with.
I am still at the stage where I am experimenting with different settings on the camera to see what works best either on its own or in combination with some touching up in PhotoFiltre afterwards. (Its like Photoshop, but its free!)
Here are a few of the results – obviously I am not going to put up any pictures of the service users who were there in the Internet, it must be bad enough being HIV positive without having it advertised to the world, but I figure the staff are fair game.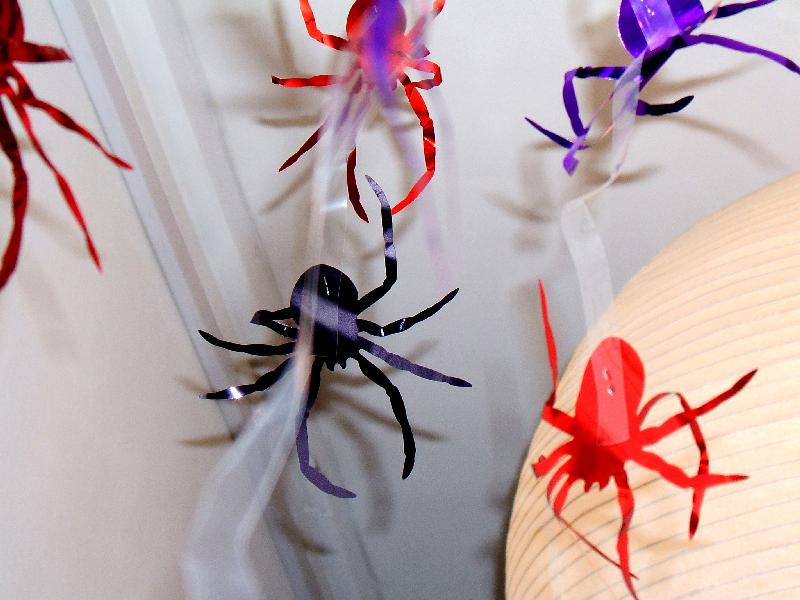 A photo of the decorations – at last a spider pic which doesn't give me nightmares!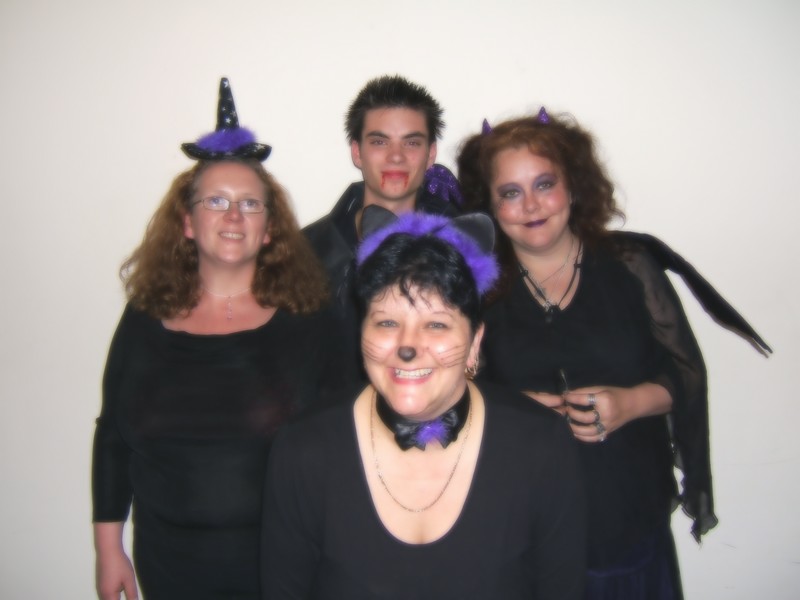 A group photo of the staff – with a bit of 'artistic blur' added in PhotoFiltre.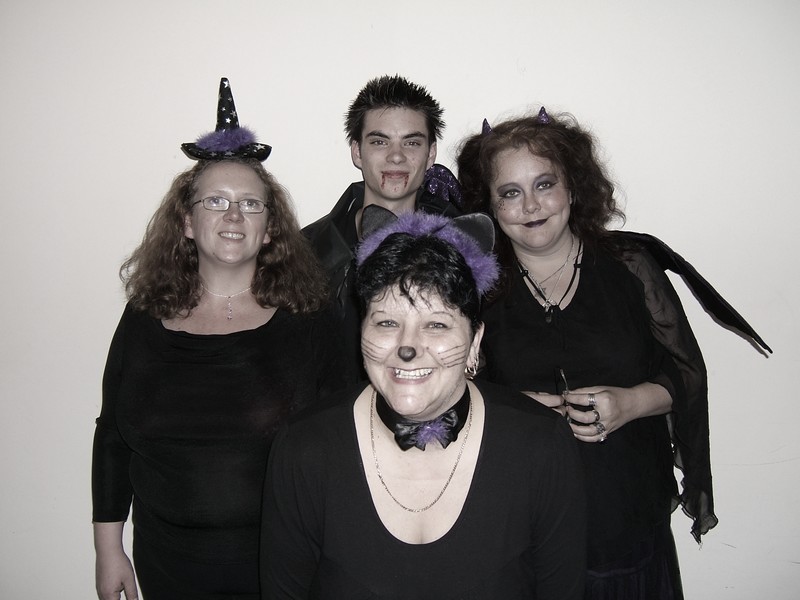 Another group photo of the staff. This time I tried tarnishing the colours. It seemed appropriate for Halloween.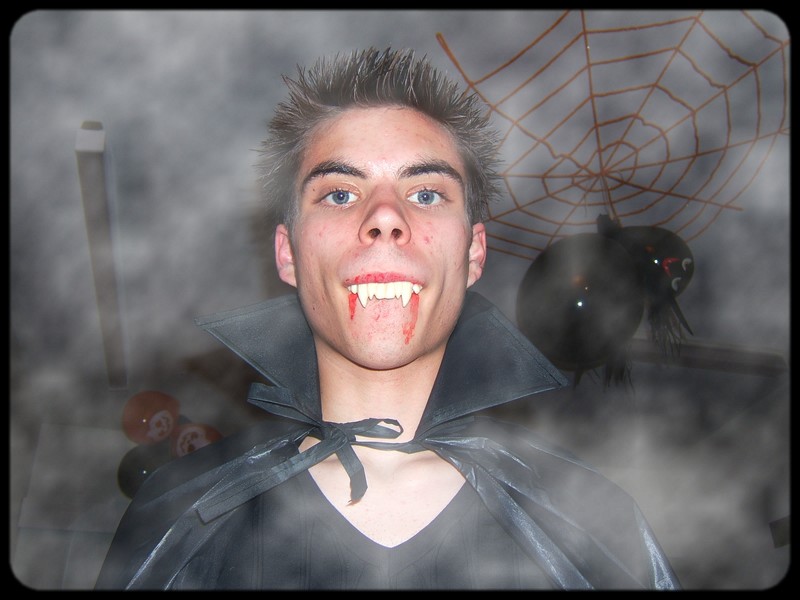 The "add fog" effect seems to have limited uses, but givnig a Hammer Horror feel to this is one of them.
This is something I am going to have to practise at. The first attempt is a bit clumsy, but I like the possibilities of it. The first photo is a normal picture using the portrait mode, but there is background detail I didn't especially want, like another person, so I masked the foreground subject out and blurred the rest of the picture as well as tarnishing the colours.
The difference is more apparent when you view the full-sized versions.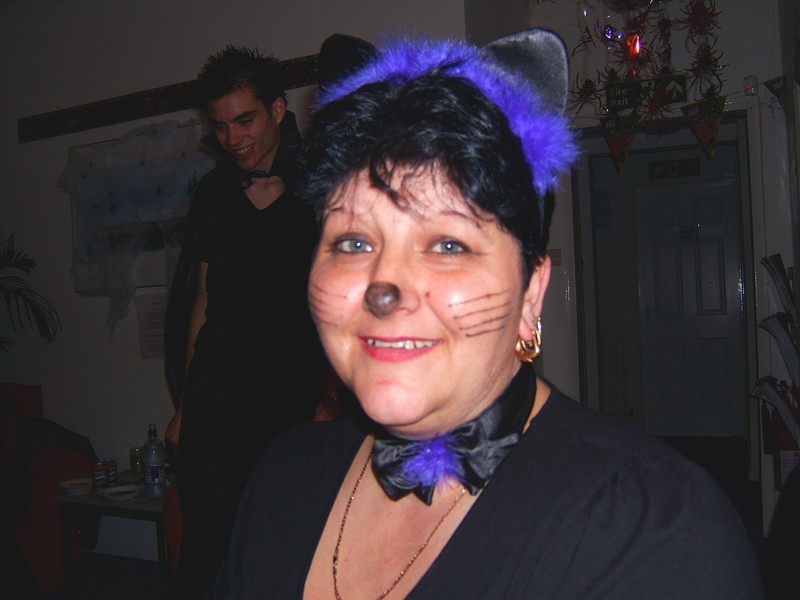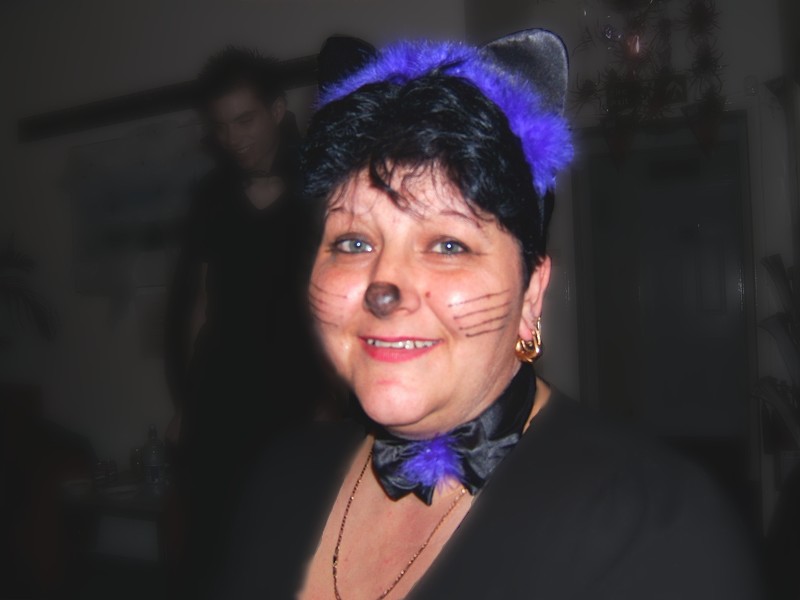 Of course if I knew how to use the camera properly I would have used a setting which blurred the background anyway. Time to RTFM obviously.