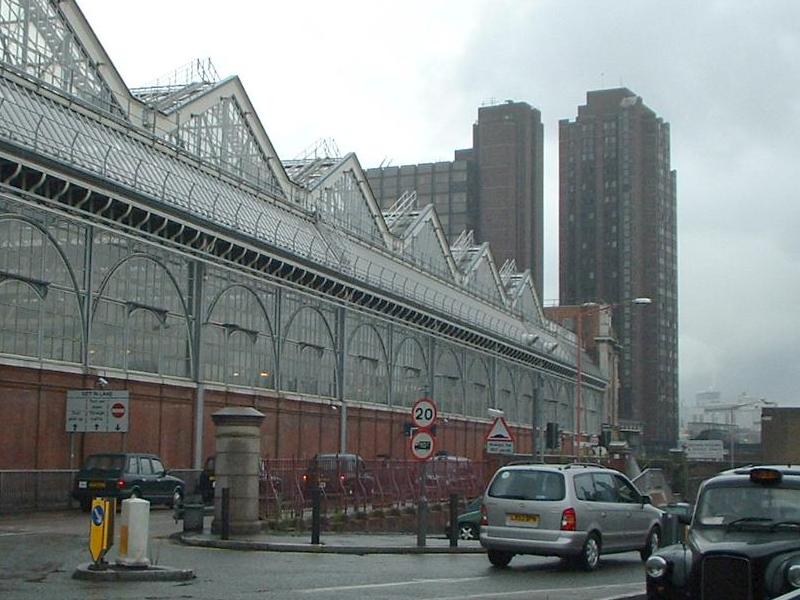 Our own 'twin towers'.
I started working here in July 2001. Shortly after September 11th this view from the front door was quite unsettling, especially as we are near the flight paths for London City Airport. Looking up and seeing planes flying past two tower blocks had a certain resonance which still hasn't quite gone away.
The tower on the right is the Union Jack Club and the tower on the left is the 3i building. The huge expanse of glass is Waterloo Station.